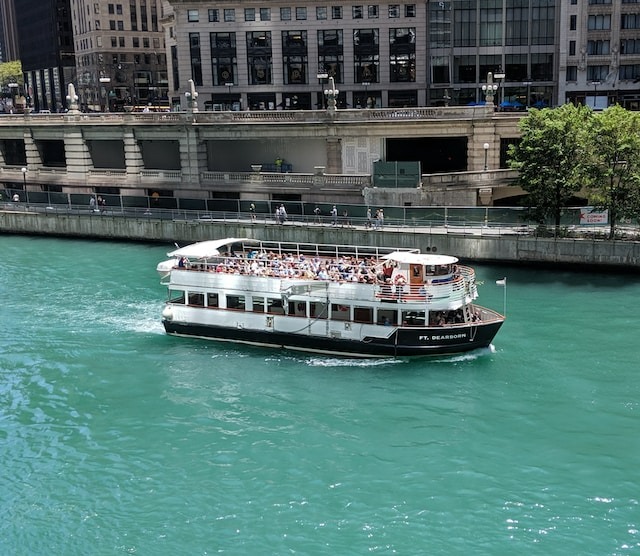 Have you heard about the 20 5 3 rule? Proposed by Dr. Rachel Hopman, a neuroscientist at Northeastern University, regarding the amount of time recommended to spend outside, in nature, and offline. The rule is to have 20 minutes outside three days a week, 5 hours in nature every month, and 3 days offline each year. Spending time outside has proven to reduce stress, boost creativity, increase problem-solving abilities, and bring a greater general sense of calmness. This summer may be the ideal time to start this philosophy in your life! 
Good news, you live at the fantastic Env in lovely Chicago, IL. Right downtown is a waterfront park space and pedestrian trail along the south bank of the Chicago River, the Chicago Riverwalk. Containing restaurants, concessions, branches, lookout points, boat rentals and tours, and theater-style performances. 
The 1.25-mile-long path of the Chicago Riverwalk goes through the heart of the city and continues to offer new and improved ways to enjoy Chicago's waterfronts and architecture. Since 2011, the Chicago River has been transformed into the city's next recreational park, with vast opportunities for residents and visitors to access and enjoy the river at almost every mile. The Chicago Riverwalk is free and open to the public from 6 am – 11 pm.