St. Patrick's Day at Env
March 7, 2023
|
Uncategorized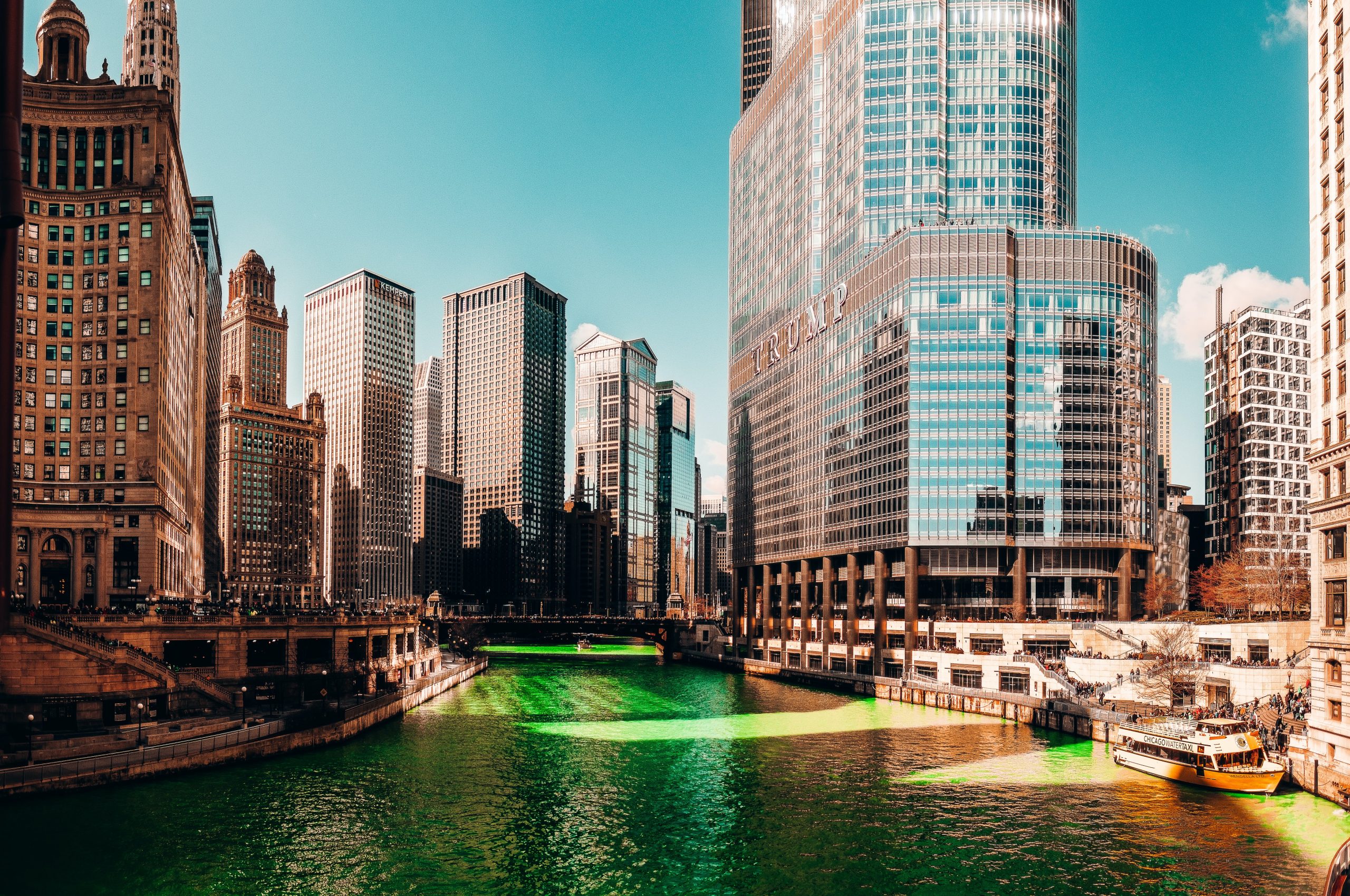 No need to worry about shooting stars or a rabbit's foot this March, you're already plenty lucky to be living at Env!
St. Patrick's Day is a celebration of Irish culture, even if you're not Irish. While a bar crawl may seem like the only proper way to celebrate, there are plenty of other ways to show off your Irish side. For example, one of St. Patty's greatest traditions is turning the Chicago River green! On Saturday, March 11th at 10 am the Chicago River is temporarily dyed green using a super-secret environmentally-friendly dye formula.
After the river is turned a festive shade of green, get the best view in the house with a River Cruise, watch the water turn green, enjoyed themed cocktails, and hear the bagpipes!
Later in the day is the annual Chicago St. Patrick's Day Parade. Known as the largest St. Patrick's Day parade in the country. So dress in all green or a kilt, and find a good spot to watch all of the fantastic performances.
Finally, it wouldn't be fair not to mention at least one themed-bar crawl! Just steps away from the parade is the River North St. Patrick's Day Bar Crawl, enjoy some drinks and take in all the good energy.
You have the luck of the Irish on your side Env residents, even if you're not Irish.