Env Chicago Offers the Most of the City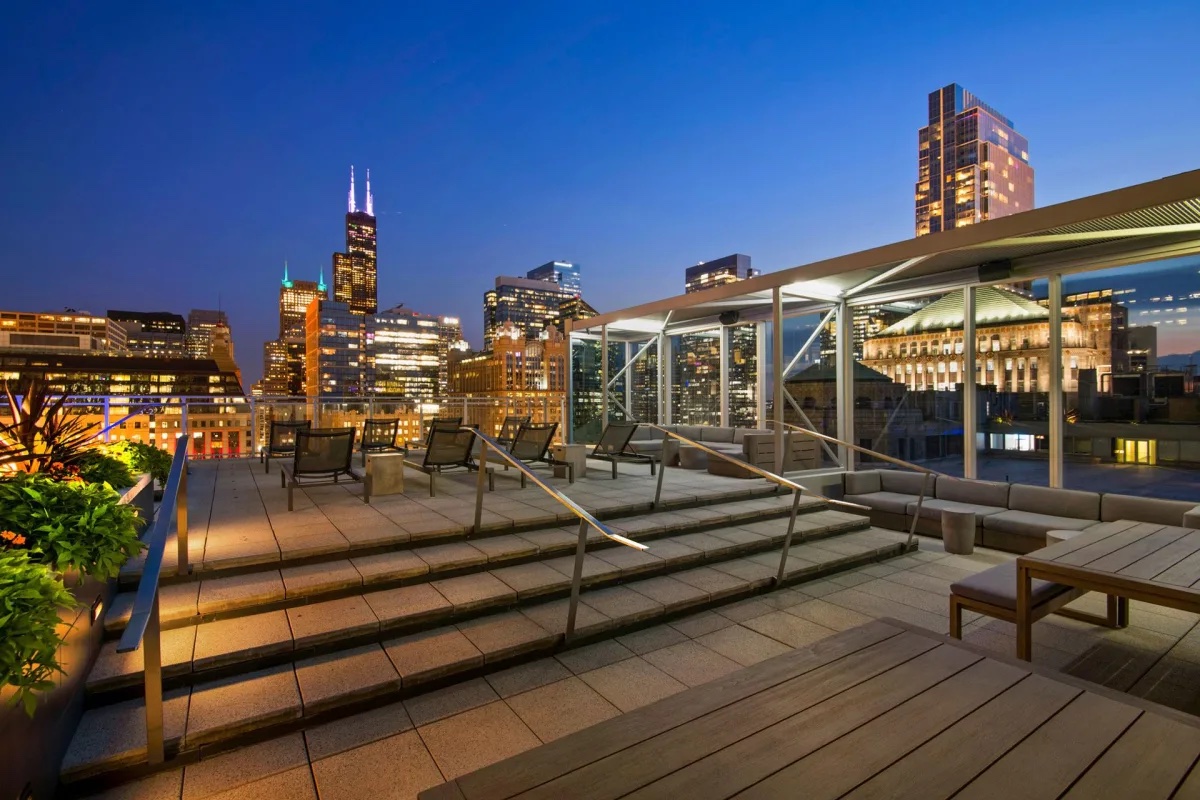 Env Chicago is an oasis of sophisticated homes, inspired by a boutique, natural vibe. A place that you can call a destination in the midst of the action of the River North Arts District of Chicago. Experience a sense of warmth wash over you with a welcome from the 24-hour concierge. Appreciate the casual elegance of its curated interiors. And find yourself in awe of the stunning cityscape views from the top-floor pool deck.
Living in the heart of a city can be a striking idea for the adventurous type, but a metropolitan life is one that is also refined. That is why Env Chicago inspires residents with a focus on wellness; capable of refreshing and recharging the mind and body. With amenities like a fitness center and yoga studio, every day can begin fresh with what the body needs most. By also providing a business center and private wine storage, an unforgettable evening after work can commence with a moment's notice.
Take time to enjoy the views of the HighLine Bar and Lounge. Warm up by the fire pit and outdoor television, or attend one of the curated resident events with our wonderful community members. Each detail of Env makes our residents' lifestyles luxurious—even the four-legged ones. With a covered dog relief area, know that the family pets are well taken care of here.
What Env offers to satisfy the soul, doubles in its location. With Chicago's World-Class restaurants, shopping, entertainment venues, and art galleries steps away, every night can effortlessly begin and end with Env. Whether hosting friends in the unusually large layouts of Env's studio, 1, or 2-bedroom homes, or treating yourself to an evening on the town, the comfort of your space is north of the Chicago River, neighboring Gold Coast, Streeterville, and the Loop. Find everything you have been looking for with Env, and enjoy your oasis in the heart of Chicago.